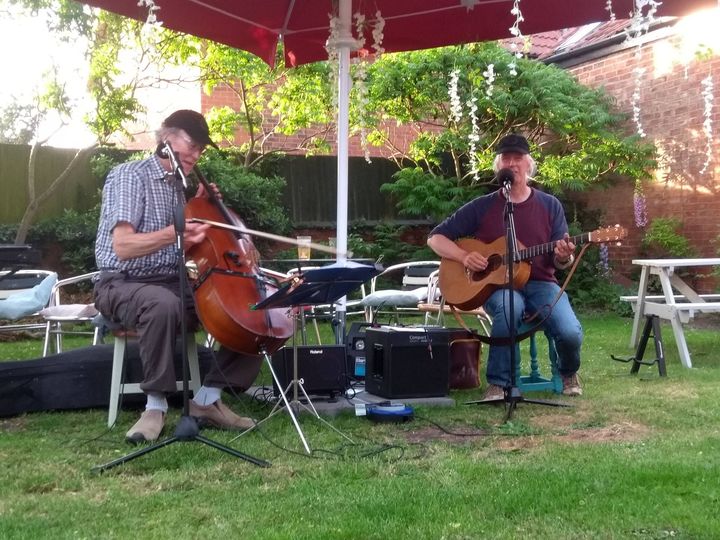 Extinction Road is a dynamic &.versatile mainly folk duo with a strong local following in Stamford.
Adrian plays acoustic guitar with both energy & flair, & thrills his fans with a very powerful singing voice with quite amazing tonality & stamina.
Rob very ably accompanies Adrian on the cello & brings a delightful harmonising vocal to the duo which adds a touch of sophistication to their sound.
As a bonus , scintillating instrumentals are included in the mix.
If, like me, you love good music then check these guys out & I promise you that you will not be disappointed. Long may they reign & entertain!
JEAN ABBOTT.